Welcome to Catopia!
Discovering her true passion and inspiration in mid-life, California artist Claudia Sanchez has been painting and creating ever since. Two of her loves – color and cats – come together to create her characteristic, brightly colored feline artwork. Enjoy your visit into Claudia's world of felines, or, as she likes to call it, Catopia.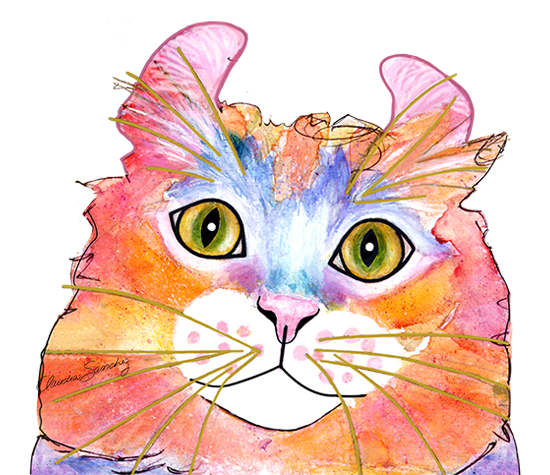 Claudia Sanchez
Art Gallery
Almost always inspired by real cats, Claudia's Cats depict cats and their personalities in humorous situations and various locations. Enjoying viewing the chronological progression of her artwork in the Gallery.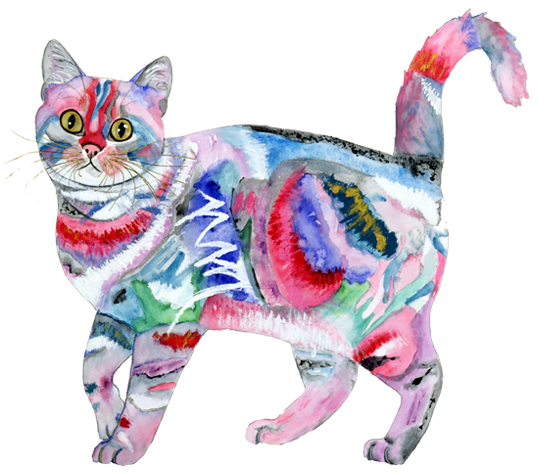 New Cats in Town
Claudia's Latest Creations
Peruse the latest cats in Claudia's Cats Collection. You'll see cats created using bold, new techniques.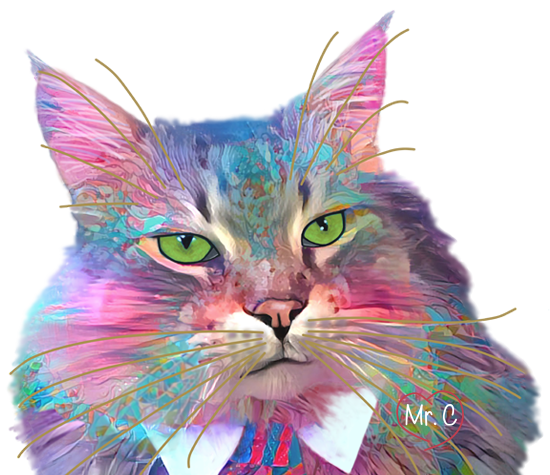 Cats on Location
While Claudia's heart lives in the Wine Country, it usually vacations in Hawai'i. See her cats in those and other iconic locations including San Francisco and Seattle. Follow her cats to destinations near and far.
Featured Collection
Wine Country Cats
Having lived in Northern California all her life, Claudia gathers much of her inspiration from this picturesque region. As you can see here, her cats also enjoy wine country living to the fullest.